(Oakdale,N.Y.) – April showers bring May flowers. That is the saying, right?  Well, as we all know, in this industry of racing, the only thing that smells better than a fresh cut flower is burning rubber!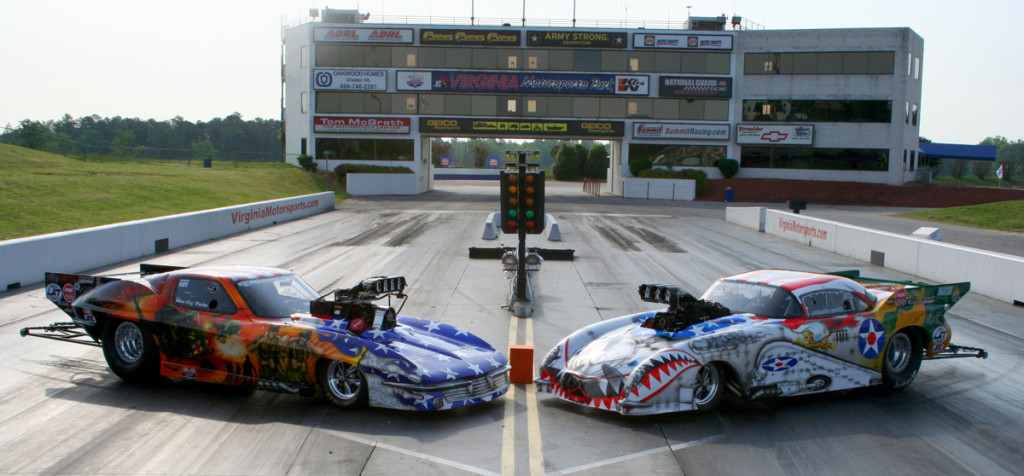 The Parise team has gotten a late start this season. None the less the team is ready to compete. Having finally tested, and prepared both Dina and Andrew Parise are feeling confident. The most unfortunate drawback for the team this season is the lack of sponsorship backing. "We appreciate and are proud to represent our current sponsors, but we are in need of additional assistance to keep our team afloat." Stated Dina Parise. "We hope that we can keep running the team as we currently do, but we may be facing the possibility of some changes. Through it all, we will continue to support our Vettes for Vets program as well as working with MS. We are fortunate to even do what we are doing, and never forget that. Ultimately, it's what keeps you grounded."
For now, we are ready to go! First stop is Maryland International Raceway for the Mountain Motor Nationals and Northeast Outlaw Pro Mod Association Race on May 13th and 14th ! This Annual Event is always full of tons of Horsepower and heart stopping action! Dina will be running her '63 Pro Mod Corvette and Andrew will be running his '53 Pro Mod Corvette.  This will be the first event showcasing Andrew's NEW paint scheme!
Don't forget you can catch Parise Racing the LIVE FEED from the Pits at the Mountain Motor Nationals! See the team Live on UStream ; http://www.ustream.tv/channel/parise-racing beginning Saturday morning.
Along with racing, the Parise team will have some special guests cheering them on. As part of the Vettes for Vets program, the team has personnel from the USMC Quantico, and Veterans that are Wounded Warrior Project alumni. With the assistance of MIR, Royce Miller, Bryan Starner and Rustic River Bar and Grill the guests will be provided with a fun, free day of racing in the comfort of a tower suite as well as some  great food! It is the Parise Racing team's way of saying 'Thank You' for your service and sacrifice.
We hope that by now you have had the chance to view Parise Racing new and improved website!  http://pariseracing.com/ We have added many new features, and lots of great information!
Parise Racing is proud to represent the companies that support them .Please be sure to visit our sponsor tab, to learn a bit about the sponsors of the team ; http://pariseracing.com/sponsors/ . The team would like to thank the following their sponsors for the support; NGK, USA Auto Supply, LAT Racing Oils, JE Pistons and Custom Wire Sets.
Parise Racing encourages anyone interested in sponsoring the team to contact them by visiting here; http://pariseracing.com/contact/ . Let  Parise Racing work for you!
See you at the races!
Special Thank You to:
Maryland International Raceway   http://www.mirdrag.com/
Rustic River Bar and Grill                 http://www.rusticriver.net/