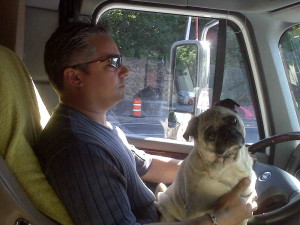 As many of you know, I had been a bit under the weather. Mom and Dad had to take me to the hospital for some tests, and they left me there! Can you imagine? Me?! I was very scared, but then I started to feel better, so I thought, 'hey, maybe this isn't so bad after all!'
All the people at West Hills Animal Hospital (on Long Island) were so nice to me, specially my doctor. Dr. Coren. He's the best! He's been taking care of me for a long time now. I like him! I want to say a big "WOOF and Thank you to Dr. Coren and his staff! They rock!"
Thankfully, they got me all fixed up in time to go racing! It's where I love to be! Speaking of racing, I also need to send a big WOOF OUT to my friends and fans! Mom and Dad told me how you all cared so much to write posts on FaceBook (https://www.facebook.com/PariseRacing ) wishing me well! It really helped me get better!
We have not been to the track in a while. But, as usual, I had a great time! I got to sit in my Jr. Dragster stroller, and met lots of new friends! Oh, ya then there was the racing part! It was awesome!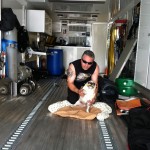 You may find it hard to believe, but the sound of those monster Pro Mods, does not bother me. I guess I'm used to it. And boy, do they sound good! After they ran some test runs, everyone was happy! That's good!
So, we left Numidia Dragway feeling happy! The next stop……… Maple Grove Raceway for the Super Chevy Show! That is going to be fun! I have so many friends and fans there; I can't wait to see them all!
I will WOOF at you all, real soon!
Thanks for checking out my blog!
Woof!
Bella Booda