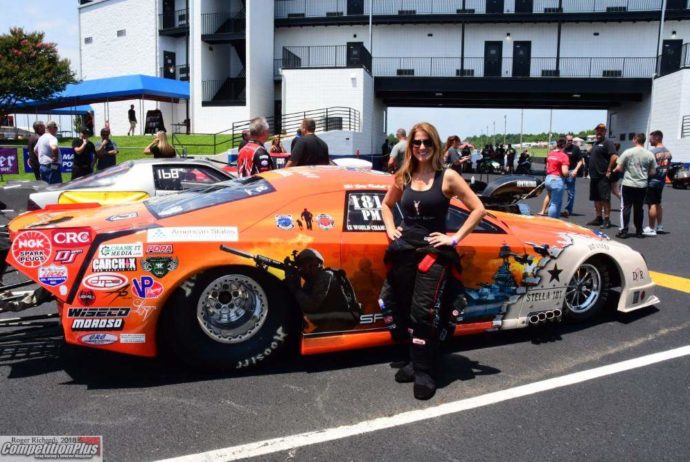 (Atlanta, GA.) Are you ready for the Dina Parise Racing weekend race wrap up from the PDRA Firecracker Nationals at Virginia Motorsports Park? Well, grab your helmet and get strapped in! Lot's of excitement coming at you!
On a mission…
DPR's results from this past weekend were not favorable, yet the team is proud of what they accomplished. "It's not always about getting to the finish line first. Sometimes what is most important is the journey you take to get there." States Dina Parise. She and her team have made it their mission to support all those who have answered the call to serve. In association with Speedwire Systems, the brand-new look on 'Stella' the Pro Mod Cadillac, (revealed this past weekend) continues that mission.
Felling hot…hot…hot..
Unfortunately, Parise missed the testing session on Thursday due to her having a debilitating migraine, something she has lived with for years. That was a setback for the team. "It was brutally hot." Stated Andrew Parise. "We had her in and out of the car a few times to swap seatbelts. I could tell, she was fighting a migraine. I pulled the plug for the day, as a safety precaution."
Friday brought 3 rounds of qualifying in the Moroso Pro Boost catagory. DPR battled both the heat and a fuel issue. By the end of Q3, they were on the outside looking in. On Saturday (Elimination day) Parise was put in as an alternate after Tommy Gray could not make the call due to breakage. Their luck ran out in 1st round of eliminations, when they smoked the tires right at the hit. Game over.
 Always a bright side…
On the positive side, Stella's new look was well received! As part of DPR's mission to support all those who have answered the call to serve, the team, in association with (their new partner) American States Utility Services, Inc. and Outback Steakhouse of Colonial Heights, Va. hosted members of our U.S. Military from U.S. Army Fort Lee for the day! Outback provided a spectacular meal for the guests. Thank you to Tim and Julie for taking the time out to set up and serve everyone. Yet again, DPR owes a debt of gratitude to Roger Hedrick of Outback Steakhouse of Colonial Heights, VA. He has never turned down a request of a meal for our Military members, no matter how many. Over the years, DPR has requested many meals, and he has obliged.
On a side note, Due to a last-minute shift change, some of the guests could not attend. As they say, that is the 'life of a soldier'. For those who could attend, seeing them enjoy a day at the races made it all worthwhile!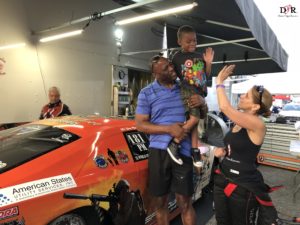 Grab your partner……
American States Utility Services, Inc. has signed on as a marketing partner of DPR. ASUS provides operations, maintenance and construction management services for water and wastewater systems at a growing list of U.S. Military installations. ( http://www.asusinc.com/ ) ASUS-'Serving Those Who Serve'
DPR reached a sponsorship agreement with Speedwire Systems. The Canadian company has authorized dealers and installers worldwide ( http://speedwiresystems.com/). A side-note to the agreement is that Speedwire Systems had an integral part in assisting DPR in executing Stella's new look. Parise has (for many years) been utilizing a custom switch panel, (made by Speedwire Systems) tailored to her specifications.
NGK Spark Plugs has been a marketing mainstay with DPR for nearly 20 years! This lasting relationship has much to do with the stellar product NGK provides as well as the support they have shown for almost two decades.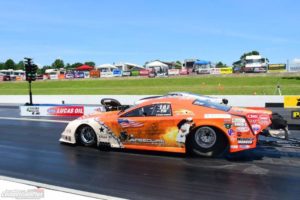 Supporting cast……
From performance to detail DPR acknowledges and achieves it all.  Stella runs efficiently and safely with products from top notch companies: NGK, Lucas Oil, Speedwire Systems, DJ Safety, CRC Auto, Hoosier, DMPE and Wiseco. The DPR website looks great and runs efficiently thanks to the professionals at Crank It Media. Thank you to American States Utility Services for their support!
The DPR team would like to thank all their marketing partners for their continued support!
*Acknowledgement*
DPR would like to thank Tom Daley of Daley Graphics and Kryptonite Kustomz for the amazing work on Stella. Without them this project would not have come to fruition.
Contact DPR to become a Marketing Partner as well! Let DPR work for you!
Get Social: Be sure to join the DPR team on all their Social Media! Their Website will show you the way! For all things DPR please visit https://dinapariseracing.com/ Parise has quite a bit on her plate for the season on the track and off. Be sure to follow along on Social Media to keep up with it all!
Photos Courtesy Roger Richards/ Competition Plus and DPR
Story: DPR