Are you ready? The Performance Racing Industry Show is a week away!
The PRI trade Show is the place for Racing Industry suppliers and buyers to meet face to face, discuss products and make purchases. As appealing as that sounds, it's just touching the surface. Along with the rows and rows of product booths, there are informative seminars.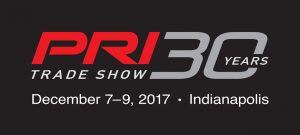 Dina Parise Racing is proud to announce (Dina's) participation in the acclaimed 'Women of Motorsports' seminar. This year's topic (and title) is 'Opportunities for Women in Motorsports'.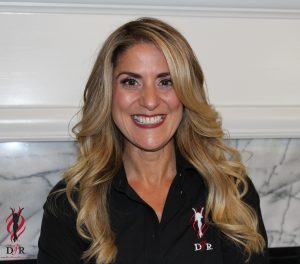 The seminar is an hour-long program, wherein Parise along with Pippa Mann and Elaine Larsen will discuss their careers, along with the many facets of the everchanging motorsports industry. The aim of the seminar is to educate and engage with young women interested in pursuing a career in motorsports.
Dan Schechner, PRI Magazine editor will moderate this year's "Opportunities for Women in Motorsports" seminar. Seminar is on Friday, December 8, from 8a.m. to 9 a.m., at the Indiana Convention Center in Meeting Room 241.
"PRI's acclaimed 'Women in Motorsports' seminar brings together three of the most talented, accomplished and dedicated racing pros our industry has to offer," Schechner said. "Now in its second year, this program promises to enlighten, entertain and inspire as we delve into some important topics that will resonate with a wide variety of Show attendees. Trust me, this is shaping up to be one powerful session you won't want to miss!" Said Schechner.
Begin the second day of exhibits for the 30th annual PRI Show with the 'Opportunities for Women' in Motorsports' seminar! Free to all PRI attendees! First come first serve on seating, so be sure to get there early to grab a seat! To be sure you don't miss out, add the event to your PRI Show calendar ( https://pri2017.mapyourshow.com/7_0/sessions/session-details.cfm?ScheduleID=75).
The DPR team continues to push the envelope in every way. From performance to detail this team acknowledges and does it all. DPR has joined forces with Endotech LLC, a company that creates and distributes cutting edge energy saving products aimed at reducing energy usage and demand. With increasing fuel and energy costs, businesses all over the country can utilize the savings! Stella runs well and safely with products from as NGK Spark Plugs, Lucas Oil, Speedwire Systems, Wiseco, Hoosier Racing Tire and DJ Safety. She sparkles, and the team looks great because of the products provided by CRC Auto and Pro Things. The DPR website looks great and runs efficiently thanks to the professionals at Crank It Media. Please visit: https://dinapariseracing.com/marketing-partners . There you will find more information regarding the companies listed as well as some *special offers*! The team encourages you to try the products and services these companies offer. The fact remains that they do use them all. That is the best recommendation! The DPR team would like to thank all their Marketing Partners for their continued support!
2018 is fast approaching! Are you looking for a fresh, new exciting platform to market your company product or service? Want to market your company via 'Influencer Marketing'? Contact DPR at Marketing@DinaPariseRacing.com for more information.
Get Social: Be sure to join the DPR team on all their Social Media! Their Website will show you the way! For all things DPR please visit: https://dinapariseracing.com/ .Parise has quite a bit on her plate for the upcoming season on the track and off. Be sure to follow along on Social Media to keep up with it all!
Story by DPR
Courtesy PRI Magazine