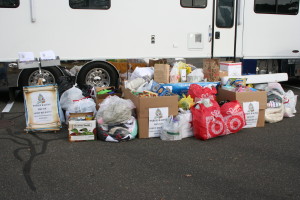 *November 27,2012*
New Yorkers have to be as resilient as they come. No one in New York says that be superior to anywhere else, they just seem to 'bounce back' like no other. New Yorkers are a community that seem so far removed from one another, yet they tend to be on top of one another quite often. Commuter's charging to the train, and Subway…. So many people crammed into one seemingly tiny tube. Headed to whatever destination they need to be. Just as so many drivers are on the road jockeying for position to get to where they need to be. All until something so magnificently ugly happens, and the world seems to stop, even if just for a moment, but it stops. In the last decade (or so), New York has had to deal with an amazing amount of the 'magnificently ugly'. From dealing with 9/11 and now Hurricane Sandy and even Hurricane Irene in between, New York has had its share. As a community 'on a whole' New Yorkers, as distant as they seem…. Pick up, stand together and help each other move on.
So…. Case in Point:
Shortly after Hurricane Sandy, as many of you may or may not know Dina Parise Racing began 'Rev Up' Sandy Relief. It is just as it sounds. Getting people motivated to pitch in and help others. "'Rev Up' began with a phone call to my childhood friend Lucretia. She lives in Island Park, NY." Stated Dina Parise. "We began discussing how the kids needed school supplies and people needing new items for their homes. Pet food was mentioned as well. It developed into Well, let's do a toy drive for the holidays too!" And there it began.  A wish list was created. Collection began by going through Social Media, Radio Spots Etc. Parise Racing then teamed up with New York AutoFest for an outdoor show at Grill 454 in Commack NY. The AutotFest took care of the monetary donations.100% of the donations went directly to Hurricane Sandy Long Island Disaster Relief, the Robert R. McCormick Foundation a Newsday charity. The Dina Parise Racing 'Rev Up' Sandy Relief Campaign collected donated items and NO funds. And the items just kept coming!
"Normally in New York in November, most of us do not tend to want to be outdoors at a car show." Stated Andrew Parise "I must admit, I do not feel the cold that easily, but it was definitely a chilly day. But it did not seem to matter. Everyone was in a giving mood, no matter the weather."
The show began at 9:00 AM. By 9:30 the boxes on either side of the table at the Parise trailer were already almost full. You name it, it was coming in. School supplies, Toys, food, personal items and more.  And it just kept coming. By 2PM it was apparent that the response was beyond anyone's expectations.
The success of 'Rev Up' Sandy Relief at the AutoFest show is due in part to Island Propane (http://www.islandpropanecorp.com/ ) and
The UPS Store (#5127  ) 173 N. Main St. Sayville NY (Phone 631.218.5800 ).
A  special thank you to Dan and Carol Neri, Guy Lucchese and Fran and Augie Saccoccio (None other than Dina's Mom and Dad!) for their hard work all day! To everyone who donated….. Thank you ! Your fellow Long Islanders Thank you!
With items now in hand, Dina and Andrew will personally distribute to those in need.  "We have a particular town that the toys and school supplies will be headed to. The food and clothing seem to be needed elsewhere." Stated  Dina. "Andrew and I feel better knowing that we have a personal handle on where the items are headed. That is twofold. We want to ensure that the residents actually receive the items and also that the people who donated can really know in their hearts that they did help."
Dina Parise Racing is looking forward to brighter days. Looking forward to the 2013 season . Looking forward to getting back to the business of: 'When the Helmets go on, the Wedding Bands come off….. Because as you all know…THIS rivalry begins at home!
Thank you to:
http://www.ngksparkplugs.com/index.asp