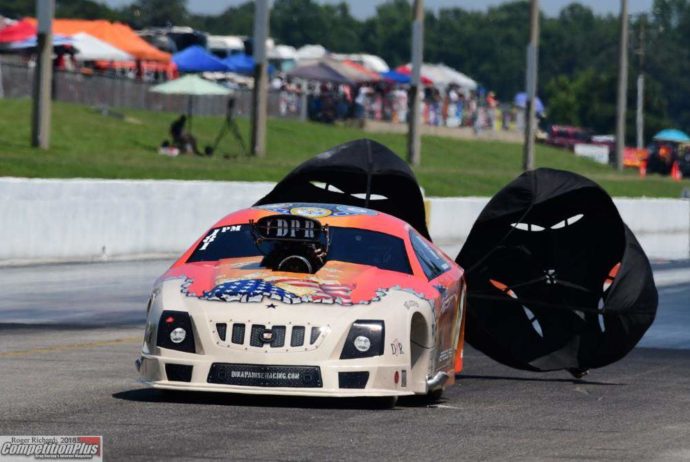 (Atlanta, GA.)- The most important piece to the Dina Parise Racing team is the marketing partners. DPR is proud to announce a new addition to the team partner list is none other than Speedwire Systems.
They say everything happens for a reason. In the Dina Parise Racing camp, they have become believers in this statement. This team has learned that some days may be tougher than others, but they are just preparation for things to come.
DPR reached a sponsorship agreement with the Canadian company, who has authorized dealers and installers worldwide ( http://speedwiresystems.com/ ). A side-note to the agreement is that Speedwire Systems had an integral part in assisting DPR in executing Stella's new look!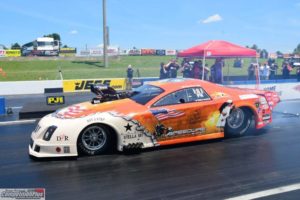 Why you should choose Speedwire Systems 
At Speedwire Systems, the goal and vision is to refine and simplify vehicle chassis electrical control and installations, helping their customers to build consistent and reliable race-winning vehicles. Their products allow racers to spend their time on their race program rather than debugging electrical issues. Their products are the choice of champions. Largely because they are built for racers, by racers.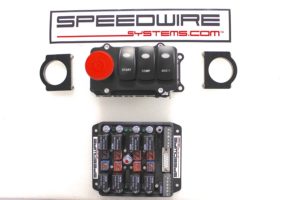 What sets Speedwire Systems apart 
Their products that can suit any application, Turbo, Nitrous, Blower and Supercharged applications, even off road and drift cars.
 Customers can be assured, their products are designed with the best components available for the application, with the mind set of always producing a high-quality product.
 Keeping in mind customer safety as well as performance. The enclosures and Epoxy used are flame retardant and laboratory test to UL 94 specs.
All their products are designed and manufactured in house, using the highest attention to detail and built to last through the rigors of the racing environment.
 Customers can order a custom switch panel and systems to suit their individual needs. It's not one size fits all. Their relay controllers and switch panels can be combined to suit any need. ** DPR can attest to this feature. The switch panel in Stella, was made to driver specifications. **
The relay boards all self-diagnosis LED indicators that change color which allows the user to quickly identify a problem from a blown fuse to a faulty output, giving them the ability to repair the problem efficiently without the use of multi meters for diagnosis.
All their relays and fuses are replaceable with components that are readily available locally.
Lastly, their products are empowering the fastest cars in the world from Pro Mod to Drag Radial cars resulting in winning multiple championships from Drag racing to 3,500-mile Dakar Race.
The DPR team continues to push the envelope in every way. From performance to detail this team acknowledges and does it all.  Stella runs efficiently and safely with products from top notch companies: NGK, Lucas Oil, Speedwire Systems, DJ Safety, CRC Auto  and Wiseco. The DPR website looks great and runs efficiently thanks to the professionals at Crank It Media.
Please visit https://dinapariseracing.com/marketing-partners . There you will find more information regarding the companies listed as well as some *special offers*! The team encourages you to try the products and services these companies offer. The fact remains that they do use them all. That is the best recommendation!
The DPR team would like to thank all their marketing partners for their continued support!
Contact DPR to become a Marketing Partner as well! Let DPR work for you!
Get Social: Be sure to join the DPR team on all their Social Media! Their Website will show you the way! For all things DPR please visit https://dinapariseracing.com/ Parise has quite a bit on her plate for the season on the track and off. Be sure to follow along on Social Media to keep up with it all!
Photos Courtesy: Roger Richards/Competition Plus and Speedwire Systems
Story by DPR