When opportunity knocks you had better be there to answer! As recently announced, Dina Parise Racing signed a three race deal with Aerospace Components. This partnership is well rounded package. DPR will not only be competing at the NMCA All American Nationals at Lucas Oil Raceway but will be representing Aerospace Components in the manufacturer's midway!
"This opportunity was presented to us, and we said why not?" Said Dina Parise. "This is not only great visibility for Aerospace Components as well as our other partners but fun for the fans too!" 
If you are headed to the NMCA All American Nationals, be sure to look for DPR in the manufacturer's midway. Can't make the race? Have no fear! The team will be streaming LIVE from their pit area! Watch the team 'thrash' between rounds with a bird's-eye view! Visit https://dinapariseracing.com/  for the Live Stream. For on track action be sure to tune into http://Bangshift.com   for all the action.  
The DPR team continues to push the envelope in every way. From performance to detail this team acknowledges and does it all. Stella sparkles and looks great because of the products provided by Eastwood and CRC Auto (including the new Smart Washer). She runs well and safely with products from as NGK, Lucas Oil, Speedwire Systems, Hussey Performance, Hoosier and Motorsports Unlimited. The DPR website looks great and runs efficiently thanks to the professionals at Crank It Media. DPR gets where they need to go with assistance from Aerospace Components.
Please visit https://dinapariseracing.com/marketing-partners . There you will find more information regarding the companies listed as well as some *special offers*! The team encourages you to try the products and services these companies offer. The fact remains that they do use them all. That is the best recommendation! The DPR team would like to thank all of their Marketing Partners for their continued support!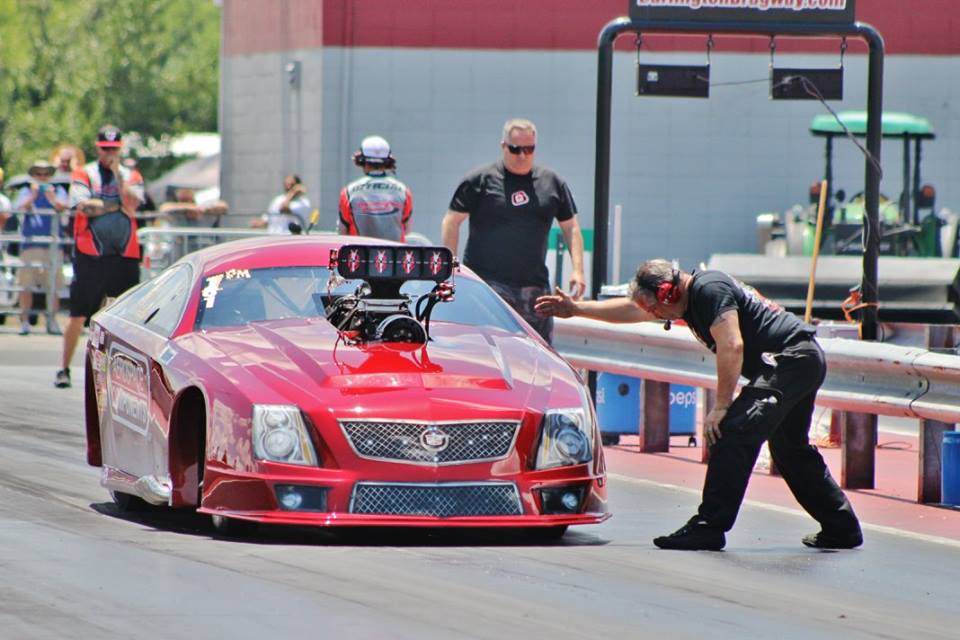 **DPR celebrates the 2015 IHRA Crower Pro Mod World Championship win with them all!**
Contact DPR to become a Marketing Partner as well! Let DPR work for you!
Get Social: Be sure to join the DPR team on all their Social Media! Their Website will show you the way! So for all things DPR please visit https://dinapariseracing.com/  .Parise has quite a bit on her plate for the 2016 season on the track and off. Be sure to follow along on Social Media to keep up with it all!