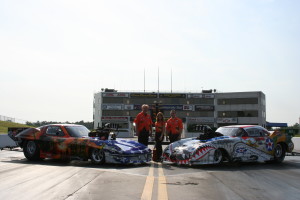 Dina Parise Racing (DPR) will be heading to the Nassau County Cruise to the Show this September 28th and 29th not only for an appearance but as an event partner as well! For anyone who knows this Long Island based Pro Modified Drag Racing team, an appearance is never an appearance without a good cause to support!  As many of you already know, this Dina Parise Racing team has always honored Veterans and Members of the Armed Forces with their two beautiful Pro Mod Corvettes. The tradition of honoring Veterans is what keeps DPR grounded as a team. This tradition continues as the team heads to the Nassau County Cruise to the Show. Only this time it will not be just a 'team effort'. The fans will have an opportunity to not only honor Veterans, but to become a part of DPR history all while supporting Indy Honor Flight.
"I am a determined competitor on the track. " Stated Dina Parise. "Off the track I am determined that this DPR team cam make a difference. It is my belief that everything we do melds together quite well. From representing our Marketing Partners to raising donations for an amazing cause such as Indy Honor Flight, we are always moving in a positive direction!"
DPR is proud to announce the continuation of the 'Stop Write Here' Project! Fans will have the opportunity to sign their name (and take a photo of it) on the unpainted nose of Dina's '63 Corvette and help support an amazing organization all at the same time! As fans arrive at the Nassau County Cruise to the Show to view (all of the amazing cars as well as) the DPR Pro Mods, they can then: Grab a sharpie to sign the DPR Corvette and take a photo! DPR will only ask that they make a donation to Indy Honor Flight in exchange for the signature and photo. DPR wants fans as well as fellow car enthusiasts to take part in this amazing project to benefit the Honor Flight Network! If you are a fan walking through the show, a fellow car enthusiast or even a vendor be sure to stop by DPR participate! The team will continue this project until the nose goes in for paint! The DPR team and its fans has already raised enough to send 2 two Veterans on an Honor Flight! Let's see how many more well deserving Veterans we can assist!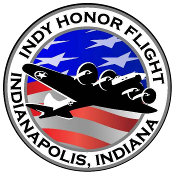 Indy Honor Flight is (part of the Honor Flight Network and is a 501(c) 3.You can visit their website here: (http://www.indyhonorflight.org/  )  They are a non-profit organization created solely to honor America's veterans for all their sacrifices. Indy Honor Flight transports our heroes to Washington, D.C. to visit and reflect at their memorials. . Top priority is given to the senior veterans – World War II survivors, along with those other veterans who may be terminally ill.( Honor Flight Network has many regional hubs to accommodate Veterans.)
People always ask how DPR can get out there to do what they do. The Advertising Partners are the key to DPR's success! This team works hard to keep their Advertisers happy! Check out the Advertisers and go ahead and try their products and services! DPR uses them all ! NGK, LAT Racing Oils, CRC Industries, Throttle Threads (the official team uniforms), Neal Chance, (Stop by and meet our Partner Ed Cassetta owner of ) Radical Corvettes ,Hoosier Racing Tire, Browell Bellhousing,USA Auto Supply and  Trailer Valet. Visit here : https://dinapariseracing.com/dina-parise-racing-sponsors    for all their websites and details! Contact DPR to become an Advertising Partner with your business!
Get Social:  Be sure to join DPR on all our Social Media! Our Website will show you the way! So please visit  https://dinapariseracing.com/  to learn more about the DPR team! Then join the team on: Facebook, Twitter and don't forget Bella the Wonder Pug too https://twitter.com/ProModBella   !
Team DPR looks forward to seeing you all at the Nassau County Cruise to the Show!