Honoring our Military. This is a time-honored tradition with the Dina Parise Racing team. One of the events that top's this teams list is Fleet Week NYC!
 Fleet Week is a U.S. Navy, U.S. Marine Corps, and U.S. Coast Guard tradition in which active military ships recently deployed in overseas operations dock in cities (such as New York) for one week. Once the ships dock, the crews can visit its tourist attractions and enjoy various activities.
Dina Parise and her husband Andrew are originally from New York, but now reside in Georgia. "We are happy to make the (800-mile) trip for this event." Said Dina Parise "Getting to thank our Military Members in person is what it's all about."
With the assistance of their marketing partners as well as other sources, the DPR team is proud to have obtained various items to fill 200 'Gift Bags' to pass on to our Military Members. Just a small token of appreciation for the sacrifice they make. "Everyone we reached out to was more than happy to donate items." Said Parise. "This is something we would like to continue in the future, and expand."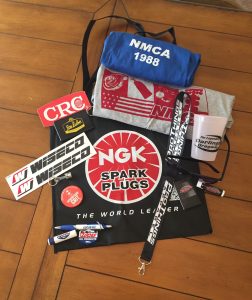 DPR will be appearing on Pier 86 at the Intrepid Museum, from May 27th – 29th (10am-6pm all days). Pier 86 is filled with interactive displays, hands-on learning opportunities, performances and more! DPR's display will also be interactive. The team will have a 'Christmas Tree' (drag racing timing system) for attendees to try their hand at for 'Reaction Time', just like the racers use! Admission to the Pier 86 activities are free, and General Admission will be charged to enjoy the museum. DPR suggests you take advantage of the museum! For more event information visit: https://dinapariseracing.com/event/dpr-appearing-at-fleet-week-nyc/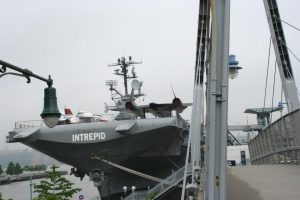 The team hopes to see you all out there enjoying the festivities, taking advantage of the interactive displays and above all taking the time to say, 'Thank You' to those serving in the military.
Items provided by the following: NGK, CRC, Lucas Oil, NMCA (Pro Media), Pro Things, Darlington Dragway, Wiseco and John Wayne Cancer Foundation.Christmas (timing) Tree provided by: Motorsports Engine.The team would like to thank: Quarter Mile Foundation for their assistance.
The DPR team continues to push the envelope in every way. From performance to detail this team acknowledges and does it all. DPR has joined forces with Endotech LLC, a company that creates and distributes cutting edge energy saving products aimed at reducing energy usage and demand. With increasing fuel and energy costs, businesses all over the country can utilize the savings! Stella runs well and safely with products from as NGK Spark Plugs, Lucas Oil, Speedwire Systems, Wiseco, Hoosier Racing Tire and DJ Safety. She sparkles and the team looks great because of the products provided by CRC Auto and Pro Things. The DPR website looks great and runs efficiently thanks to the professionals at Crank It Media.Please visit https://dinapariseracing.com/marketing-partners . There you will find more information regarding the companies listed as well as some *special offers*! The team encourages you to try the products and services these companies offer. The fact remains that they do use them all. That is the best recommendation! The DPR team would like to thank all their Marketing Partners for their continued support!
Are you looking for a fresh, new exciting platform to market your company product or service? Contact DPR at Marketing@DinaPariseRacing.com for more information. There is still time to be a part of the 2017 season!
Get Social: Be sure to join the DPR team on all their Social Media! Their Website will show you the way! For all things DPR please visit https://dinapariseracing.com/ Parise has quite a bit on her plate for the upcoming season on the track and off. Be sure to follow along on Social Media to keep up with it all!
Visit: http://Intrepidmuseum.org/ for more information regarding Fleet Week NYC and more.
Story by DPR
Photo courtesy: Killer Instinct Photos