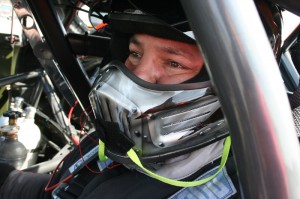 "A person who never made a mistake never tried anything new." Said Albert Einstein .I for one like to live life on the edge. Well,look who I married! That is challenging enough, now add Drag Racing on top of it all and it's over the top. We all hear about that teams are on the dynos for months, testing new products and ideas behind the curtains and that is what makes this sport amazing. Let me take you back. Back to our early day when we began running  the Converter. Yes I said the "C" word.  Years ago, teams wouldn't even consider using  a converter. But I did when we first started and still do. Carl Speiring had been running a Converter and I wanted in.It was different,new, a challenge and it was just plan crazy. After a couple of years and hitting it hard we ran a 6.00ET in my '53 Corvette Pro Mod.  The hard work paid off.  You have to try new things, even if you make mistakes.  Trust me, we have made many …. My oh my… its hard to say that 'M' word when your perfect. HA HA! Mistakes, happen. I got married, Divorced ReMarried again. And as you know… this one's trouble! First, my wife wants to race Super Comp. Wife says "I wanna go faster.". Next wants to race Pro Mod. Wife goes 6.09  in her '63 Corvette `and says it was slow, husband goes gray and becomes numb.Are you feeling my pain yet?
We had to miss the most recent race at Maple Grove Raceway but we will be ready for Super Chevy at Maple Grove July 19th- 21st. I cannot wait to get behind the wheel again, it has been way too long. Maple Grove is a special place for me. It was the first racetrack I attended when I decided to come back to drag racing and where I met my good friend Dave Tomasino. Dave and I became great friends over the years and I had the honor of crewing for him and others when the Nitro Coupes competed at Super Chevy Shows. Here's some great Super Chevy…. history, shall we say! I was lending a hane to Bruce Boland during a Super Chevy Show a few years back. Bruce  and Mike Swinarski were teammates at the time. I was one guy helping to start two supercharged cars. I started Mike's car and… it shut off. We got it restarted and went over to start Bruce. I now realize the fuel bottle to start the car was not full so we had very little left.  As some of you may know, I am vertically challenged.I had to lean way over to start Bruce's car. The car launched forward threw me a couple feet and I landed on my rump. Well, Dina is laughing so hard she is crying and Bruce is laughing as well.I was looking around as to see if the Super Chevy crew got any pics of that. Well, let me just say my rump was hurting. The point of all of this is, racing has brought me a new family beginning with the Super Chevy Show and Maple Grove. Every racer has that special track and for me The Grove is it. It brought me back to racing.  Let me give you the first day of my Back to the Race track experience. I had to buy, truck, trailer, tools everything you need to go racing. We leave the hotel, and off we go. Now, My crew chief (at the time) and second father Brud Bennake was telling me the game plan. We arrive at Maple Grove, go to roll the car out of the trailer and it has a flat tire. Well, that was it for me, I was so mad. I walked around a bit, complained to Brud, when he flipped his wig and said, "Take the tire off and get it fixed!" I replied with how we going to get it there. Well, if you ever saw Brud open fire on you, you would run for the hills. His reply was "take the tire, put it on the scotter and get it fixed" But he looked as if had a sunburn with tomato paste on his face, from aggrivation. Oh, did I mention he is 6 ft 4inches over 230 pounds, he has a grip that is worse then vise grips. So, I tried not to piss him off any more than I already had.  Maple Grove has a lot of great memories for me, this is where Dina got to see her first Drag Race and realized she wants to race. Hummm.. I'm not sure if that is a 'good' memory. Debatable at best.
"Yesterday is gone. Tomorrow has not yet come. We have only today. Let us begin." -said Mother Teresa.  We don't focus on the past as a race team or in life in general. You have to move forward every minute of everyday. I have always lived with the statement, "If you didn't learn one thing today you should have stayed in bed".I spent over 20 years in Corporate America .And yes,I have to laugh when people say to me, "I cant see you in Corporate America" .For some time I was not sure how to take that.Was it an insult? I don't really think so. For years I dedicated a lot of my time to the Corporate America, missing family functions, birthdays, holidays and not realizing I was changing as a person. After being out of Corporate America for almost 2 years now my eyees are a bit more open.For instance, we went to a local restaurant that we have been customers of for years . The manager tells me it is great to see you laugh, I never saw you really laugh. Have you ever hit yourself with a hammer by accident or stubbed your toe and feltl that pain. Well, to me this was the equivalent of dropping a cement boulder on my head. I had to ask Dina, "Was I really 'That Guy'?" She shot me a look (you know..the Italian girl stare…) and I knew the answer.  I have no regrets about working in Corporate America. It taught me a lot.But the one thing it taught me was "Never Change" . Look, you live once. It took us years to have what we have and if you take all the toys away what are you left with? Your family and friends that will stick behind you through thick and thin.  So, everyday I work on being a better person and going back to the old person I once was. Not sure Dina will like that too much, I am sure she will put a stop to some things.
Well its time to kick it into high gear for DPR.. No, really ! The boss only gives me a certain amount of time to write a blog. So, I'm back to getting ready for Maple Grove. It is going to be a great event with amazing people. The second quarter for DPR is going to be amazing and I am looking forward to seeing everyone.
~Andrew