This one is a doozy! Have you guessed that I do not hold back? Read on!
Athlete's Voices: Dina Parise Being Social: The good the bad, the obnoxious?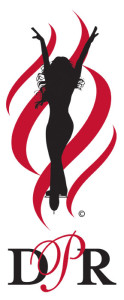 (January,2014)
Social : likely to seek or enjoy the company of others . Sounds easy enough, right? Well, now add the word Media to it. There you have it , Social Media.
Social Media: refers to interaction among people in which they create, share, and/or exchange information and ideas in virtual communities and networks.
If you go by the definition of Social Media, one would think it was all peace, love harmony and good recipes right? Well, not always.
Don't get me wrong, I am a proponent of Social Media. It is for sure a great tool for everyone from Mom's to moguls! I use it constantly for my Dina Parise Racing team for updates, pictures and just having constant interaction with fans and friends. No matter if it is the heat of racing season or the off season, I am sure to interact on Social Media. Staying connected in this day and age has become part of the fabric of our society.
It seems to me that the internet and Social Media has become the 'Beer Muscles' of our society. Since when do people find it appropriate to bash, make accusations and be just downright rude? I cannot even list the plethora of indiscretions users are prone to on a daily basis…..it would be impossible.
I absolutely get the fact that the world has changed in many ways. But frankly, haven't we evolved as people? Last I looked; (for the most part) none of us are carrying giant clubs with scabs on our knuckles from them dragging on the ground. Besides, I'm not sure you can get Wi-Fi in a cave anyway.
As public figures we get the fact that there will be opinions about 'us', our performance, our teams etc.  Surely that is part of the 'game', whatever your 'game' may be. Does that give anyone be it fan or foe (public figures included) the right to sling personal attacks in a public forum? Eh, I think not.
I'm not talking trash talk…. I dig trash talk to help promote an event! My husband and I are rivals on the track. We are trash talkers from the get-go! Trash talking for the sake of a game or a race really makes people want to tune in. Taking it that step over the line to 'attack mode' to me is just plain disrespectful. I have heard personal attacks on fellow female drivers' looks, as well as athletes' children and families. Some things should be sacred. My favorite? That's the Monday morning 'Driver'. He or she are the Keyboard Champions that critique crashes as if they have ever driven a race car (no matter the series). Not sure what people get out of that, but I have seen it happen more often than I care to say.
Do I think the Cyber world will pay attention and it will be all peace and love? Uh, no. I'm far from naïve. My hope is that my diddy of a blog here will open a few eyes to the fact that we as adults have a responsibility to the younger generation. While we obviously cannot shelter the younger generation, I think we can and NEED to be Role Models.
Certainly cyber space is an amazing invention. A never-ending , non-physical form of communication. Sometimes that's the problem. The non-physical part. It desensitizes us. It takes the 'human' out of 'human beings'. Then we are just 'beings'. So, therefore we do not treat one another accordingly.
My answer? Get off the computer, the IPhone the Tablet…whatever and get out ! Hit up a sporting event! Head out to an IHRA  Drag Race! It's the best family fun, fan friendly event you will ever go to! Every ticket is a pit pass. Check out the cars up close! Meet the drivers (like me!). See the sights, smell the smell, and feel the raw power….. You for sure will want to FaceBook, Tweet or Instagram your friends, but I bet it will be just to make them get there too! #TeamDParise #DragRacing #PositiveVibes  !
People always ask how this DPR team can get out there to do what we do. Our Advertising Partners are the key to DPR's success! This team works hard to keep our Advertisers happy!  From performance to detail this team acknowledges and does it all. Stella sparkles because of the products provided by USA Auto Supply and CRC. She runs well and safely due to products such as DJ Safety, NGK, Speedwire Systems, Hoosier, Motorsports Unlimited and LAT. A special thank you to 'Uncle Mel's Mystery Appitizers'. Please visit https://dinapariseracing.com/marketing-partners . There you will find more information regarding the companies listed. The team encourages you to try the products and services of these companies. The fact remains that they do use them all. That is the best recommendation! The DPR team would like to thank all of their Marketing Partners for their continued support!
Contact DPR to become a Marketing Partner as well! Let DPR work for you!
 AND YES !! Get Social:  Be sure to join me and my DPR team on all our Social Media! Our Website will show you the way! So please visit https://dinapariseracing.com/ to learn more about the DPR team! Then join the team on: Facebook, Twitter and don't forget Bella the Wonder Pug too https://twitter.com/ProModBella !
See you at the Races!
Dina