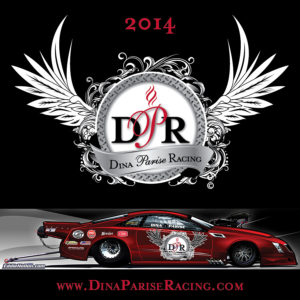 Keeping things moving…..
My Athlete's Voices Archive: http://doublegsports.com/category/other/athletes-voices/dina-parise/
Athlete's Voices: Dina Parise, Episode 6. Can you CTS-V Me Now?
Growing up on Long Island, New York in an Italian family always had its advantages. There was the fact that a 'rite of passage' as a young woman in an Italian family was learning how to 'perfect' the family recipe for Gravy. Yes, I said Gravy. In my house growing up (and still today) if it's red and has Meatballs, Pork Neck bones and Braciole … it's Gravy! Veering from food, let us not forget about the 'built in' Body Guards of sorts; My three brothers. Being the youngest in an Italian family and the only girl led to many a scuffle and shall we say, dateless night. "Italian 'Princess' was a statement often used but misunderstood by many in my case. I was not the type to be a princess in a standoffish kind of way; I was merely a victim of overbearing brotherly love and protection. Once a 'date' found out who my brothers were, he usually had 'other plans that did not include me!
Italians are a very distinct bunch. Proud of their heritage and sometimes it seems more proud of the food they create. One thing stands out about Italians (especially) in New York; many times you can pick them (Italians) out by the car they drive. For those of you not from the New York area this may seem strange, but it's true! This takes us to the nitty gritty of this story.
Dina Parise Racing is proud to announce the build of a new Cadillac CTS-V by Matheis Race Cars Inc to debut in the 2014 season!  "We are very excited about building a new Pro Mod for DPR." Stated  Rob Matheis. "We have been fans of DPR for a long time and can hardly wait to see Dina behind the wheel and winning races with a MRC built CTS-V!"
We are excited to be working with Rob and the MRC team! This is a sharp looking car and it will be built by MRC! What more could we ask for?
I think this is for sure what every girl needs…..a 'Cherry Red' 3,000 HP Cadillac CTS-V! Don't you? This car is surely going to make a statement! Although…. I'm not sure I can figure a way to run at 240 MPH with the Italian Horn strapped to the chassis (considering the lack of a rear view mirror!) ! LOL! Well, we will see!
So stay tuned for future updates regarding the new CTS-V Pro Mod and the upcoming 2014 season!
From our DPR family to yours we wish you all a Merry Christmas and a Happy, Healthy, Prosperous New Year!
People always ask how this DPR team can get out there to do what we do. The Advertising Partners are the key to DPR's success! This team works hard to keep our Advertisers happy! Check out the Advertisers and go ahead and try their products and services! DPR uses them all! Thank you to NGK, LAT Racing Oils, CRC Industries, Throttle Threads (the official team uniforms), Neal Chance, Radical Corvettes ,Hoosier Racing Tire, Browell Bellhousing, USA Auto Supply and Trailer Valet for their support throughout the season and beyond!  Visit here:https://dinapariseracing.com/marketing-partners for all their websites and details! Contact DPR to become an Advertising Partner!  Let us work for you!
Get Social:  Be sure to join me and my DPR team on all our Social Media! Our Website will show you the way! So please visit https://dinapariseracing.com/ to learn more about the DPR team! Then join the team on: Facebook, Twitter and don't forget Bella the Wonder Pug too https://twitter.com/ProModBella !
See you at the Races!
Dina