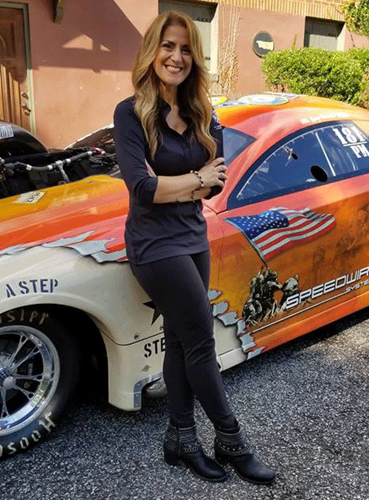 DINA PARISE
Dina Parise Racing is owned by Dina Parise. This former professional skater for the Ice Capades has traded in her skates for tires and Sequins for a Fire Suit! But don't let her graceful exterior fool you! She means business on and off the track!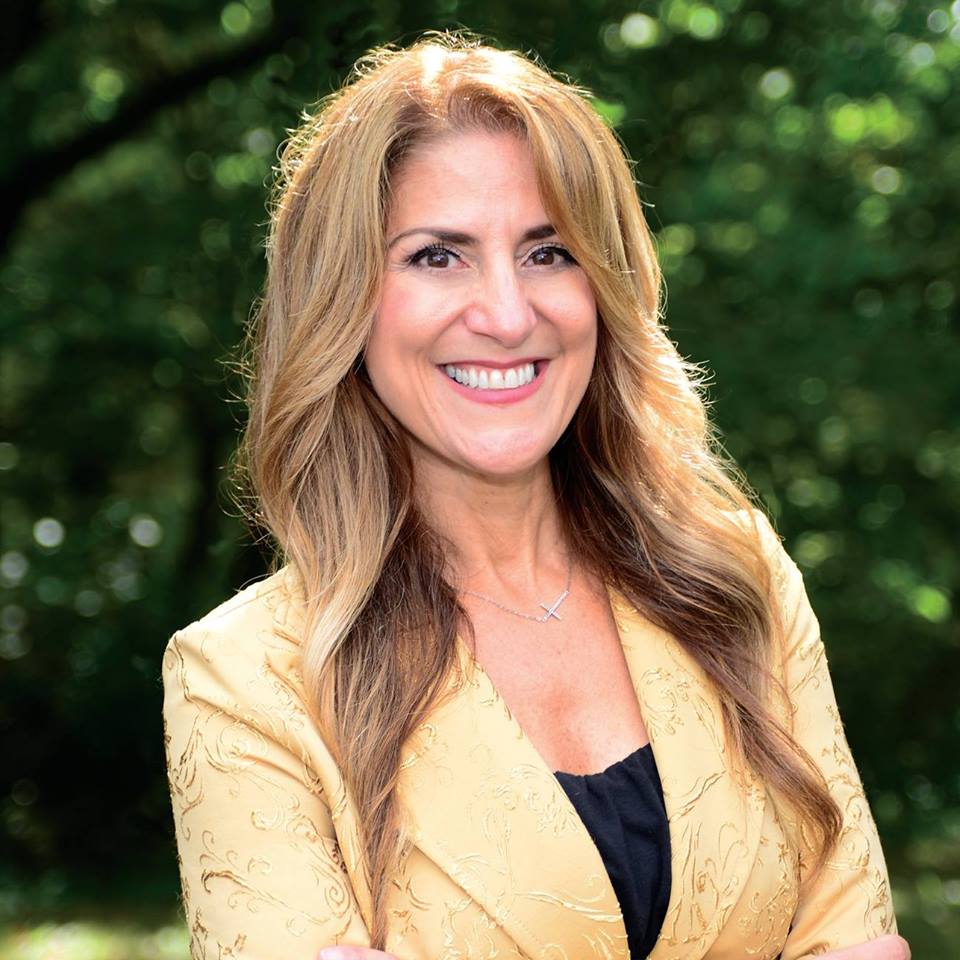 DINA PARISE
Dina 'Spicy Meatball' Parise is the President of Dina Parise Racing, as well as a Driver, cook, PR person, Social Media and Marketing Maestro. Parise is the 2015 IHRA Pro Mod World Champion and is the first female to hold that esteemed title, yet that only scratches the surface. How many former Professional Figure Skating, World Champion Pro Mod Drivers do you know? That's right! Only one! That is what makes Parise one of the most dynamic figures on the circuit today.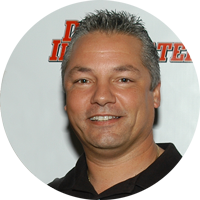 ANDREW PARISE
Andrew 'Bam Bam' Parise is a husband, a professional, a consummate gear head and driver of Dina Parise Racing, one of the most dynamic two car Pro Modified Drag Racing teams on the circuit today.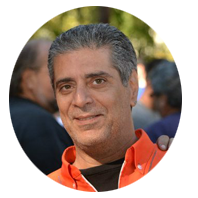 CHARLIE SACCOCCIO
Charlie is one of Dina's three brothers and is our go to man. He and Andrew work on the motors between rounds and Charlie keeps track of what has been done and what needs to be done. "Uncle Mel " (as we call him) is our eyes and ears at the track.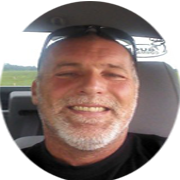 BUTCH BRANZELLE
Butch is an electrician by trade. When not working, he attends the races with the DPR team. His duties include everything from set up to tear down and much in-between. He works closely with Andrew Parise between rounds servicing Stella.
Having formerly worked at Virginia Motorsports Park, Butch is well versed in everything from track prep to safety. The team thanks him for dedicating his time.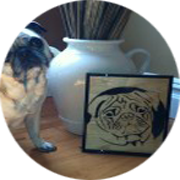 BELLA BOODA
Bella is the team PR Pug! That's right! This retired 'Pet Therapy' pooch is certainly a fan favorite! When not greeting her adoring fans at the track (in her Jr. Dragster Stroller), you can find her on twitter (@ProModBella) and you can read her blog ! She's one smart Pug!